General Theme - Street Scenes - NQE
03-20-2013, 09:08 PM
General Theme - Street Scenes - NQE
Ordinary people [no "posed" shots of models], sights, structures, etc..
Judging to be not only on composition, but also quality of images, e.g. true blacks, true whites, good contrast, etc.
The contest starts Monday, March 18, 2013 at 00:00:01, local time and runs through Sunday, March 31, 2013 at 23:59:59, local time.
---
Chalk one up and all around on this car, enjoy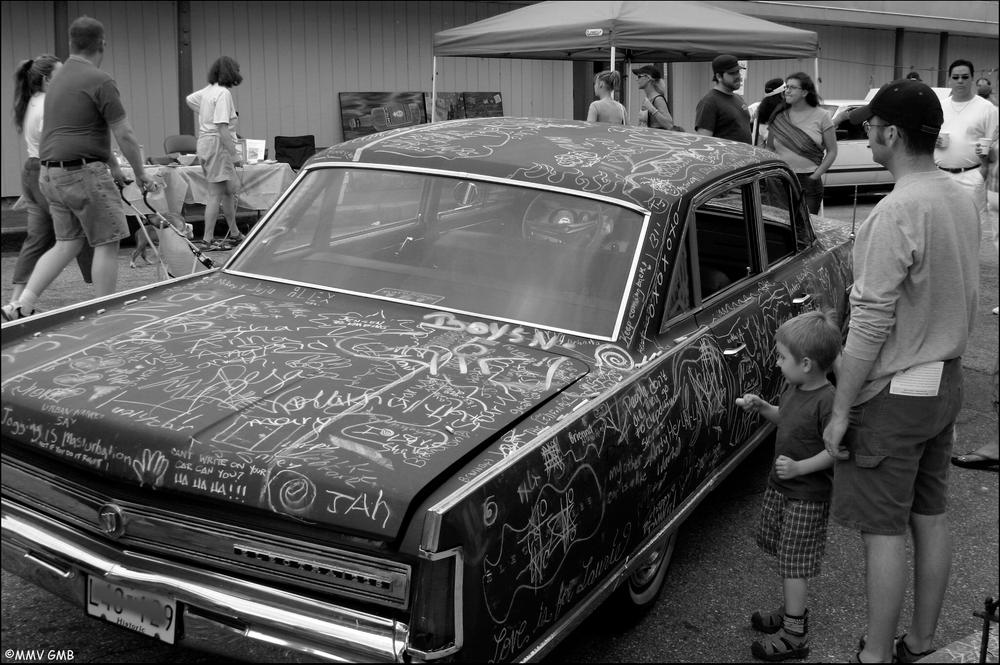 Current Theme
---
Gerard Buckleman, Owner
03-22-2013, 08:58 PM
Donna B.
Posting Freak


Posts: 1,193
Joined: Jan 2013
Reputation: 25
RE: General Theme - Street Scenes - NQE
Wow, cool car and talk about alot of penmanship!!!! tee hee....

Donna B.
User(s) browsing this thread: 1 Guest(s)